Check out
G-n Xops Pale Ale v2.0 (Г-н Хопс Pale Ale v2.0)
by Пивоварна Мелтум (Meltum Brewery) at
BiraBar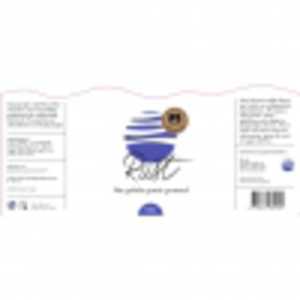 Rust
Now onTap at:
White Stork Republic at Koncept
Bul Nikola Y. Vaptsarov 6, Sofia

More:
Rust - Barrel-aged wild blonde ale with Saaz. Some beers are a wild exploration in a glass, while others bring time to a halt and allow you to enjoy a quiet moment for yourself. Rust is a beer without exuberance or excess, but is grounded like an anvil, with an intriguingly calm balance, as if the long months inside the barrel have seeped into the heart of the beer. Imagine a walk in an ancient forest where thick branches creak and wisdom wallows in the wind. The first thing you'll notice about Rust is the barrel character. Not too heavy, but woven into the fabric of the beer like a fine thread. Juicy aromas of sweet tangerine and a fresh touch of watermint create a calm, winelike structure with flavours that stay close together. Underneath are warm, malty notes that form the rich foundation of this beer. The finish has a soft echo of the Saaz dryhop, which lays earthy, mildly bitter notes on top of the wood tannins. Rust was aged on oak for 12 months. 6% ABV. [Batch #2: bottled on 13 DEC 2018] [Batch #1: bottled on 22 MAR 2018]
Average beer rating ( all drinkers ) :
n/a
of
5
with
0
ratings
---
---
Like / share this beer ?