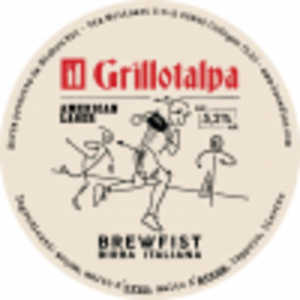 Il Grillotalpa
Now onTap at:
Crafter Bar
ul. Hristo Belchev 6, Sofia

More:
Il Grillotalpa, una standard amercan lager, fresca e piacevole con profumi tipici d'oltreocenao per la presenza di Simcoe e Centennial, giusto per dare l'idea…è la prima birra che ordinerei se la vedessi in line up, giusto come riscaldamento, la prima di una lunga serata e soprattutto quel prodotto che convince tutti. Ma veniamo a lei che si presenta chiara e limpida con una carbonazione media e una schiuma bianca fine, al primo sorso il luppolo prevale e dopo pochi secondi il bicchiere ti chiede il secondo sorso. Bene…adesso ordinane pure un'altra! Plato: 13,0 Malti: Pilsner, Oat Malt, Carapils Luppoli: Simcoe, Centennial.
Average beer rating ( all drinkers ) :
n/a
of
5
with
0
ratings
---
---
Like / share this beer ?
---
Similar beers :