Check out
Prenzlauer Berg
by Põhjala at
100 Beers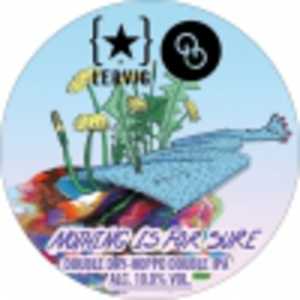 Nothing Is For Sure
Now onTap at:
Crafter Bar
ul. Hristo Belchev 6, Sofia

More:
Other Half are one of the most hyped brewers in the world for a good reason. They make killer Double DDH IPAs. We love DDH IPAs as much as anyone so we didn't have to think much and we brewed a huge 10% ABV DDH IPA, hopped generously with Galaxy, Bru-1 and Enigma hops. We balanced off the boozyness with lactose and oats.
Average beer rating ( all drinkers ) :
n/a
of
5
with
0
ratings
---
---
Like / share this beer ?