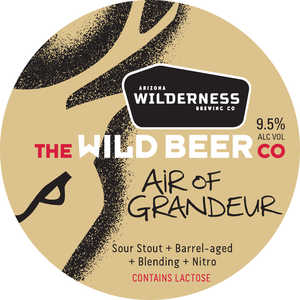 Air of Grandeur
Now onTap
# 3
at:
Crafter
ул. "Княз Борис I" 65 , Sofia

More:
Only 4 barrels were used to make this blend - a barrel fermented Millionaire, a Wineybeest, a tequila barrel aged very imperial Stout called Delusions of Grandeur, and a barrel of Rooting Around Autumn. When these 4 were brought together the result is just incredible. . It's full-bodied, sweet yet tart stout, and a perfect example of how blending complex and contrasting barrels can result in something that's beautifully rounded and balanced. We then thought, why not just nitrogenate it? The nitrogen adds to this beer by providing a smooth, luxurious texture and mouthfeel that takes this beer to a whole new level.
Average beer rating ( all drinkers ) :
n/a
of
5
with
0
ratings
---
---
Like / share this beer ?